Cushions are undoubtedly one of the easiest ways to update your interior space, and also help to define a particular style or colour palette.
Here are some simple tips to follow when choosing cushions.
Number
Don't be stingy with the number of cushions - a sofa with lots of cushions will add visual interest and be much more inviting.
Colour
Cushions usually need to tie in with an existing room. Choose your cushion colours by looking to an existing rug, painting, wall colour or decorative piece. Start with neutrals like grey or beige, charcoal or white, and add a couple of other colours that work in with the scheme.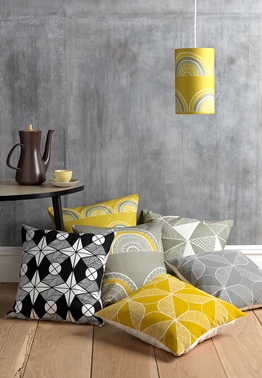 Black, white, grey and yellow scheme. Cushions by Sian Elin
On the left, the pink in the cushion picks up on the pink in the painting. On the right, the blue goes with the candlesticks. Cushions by Imogen Heath
Pattern
Mix up the patterns - try a stripe, floral, geometric, animal print - and remember to add a few plain, unpatterned ones to to allow the eye to rest. Often cushions from the same designer go together and tell a story, without being too matchy-matchy.
Geometrics with florals. Cushions by Imogen Heath
Texture
For winter, I like to use wool, felt, leather or velvet cushions, in deep or warm colours to add cosiness and warmth. In summer I swap them for light, natural fabrics such as cotton or linen, usually in lighter, brighter colours.
Lambswool cushions by Gabrielle Vary
Mood
If you're after a more classic, sophisticated or formal look, go for rich fabrics like silk or velvet in jewel-like colours.
Jewel-like colours on silk, by Jonathan Adler

If it's a more casual, beach vibe you're after, look to linens or weaves in natural colours like white, tan, pale grey and straw.
Linen cushions for that relaxed feel
Placement
Choose cushions in a variety of shapes and sizes, placing smaller or lumbar cushions in front of larger square ones. Make sure the insert is approximately 5cm larger than the cover for a fuller look.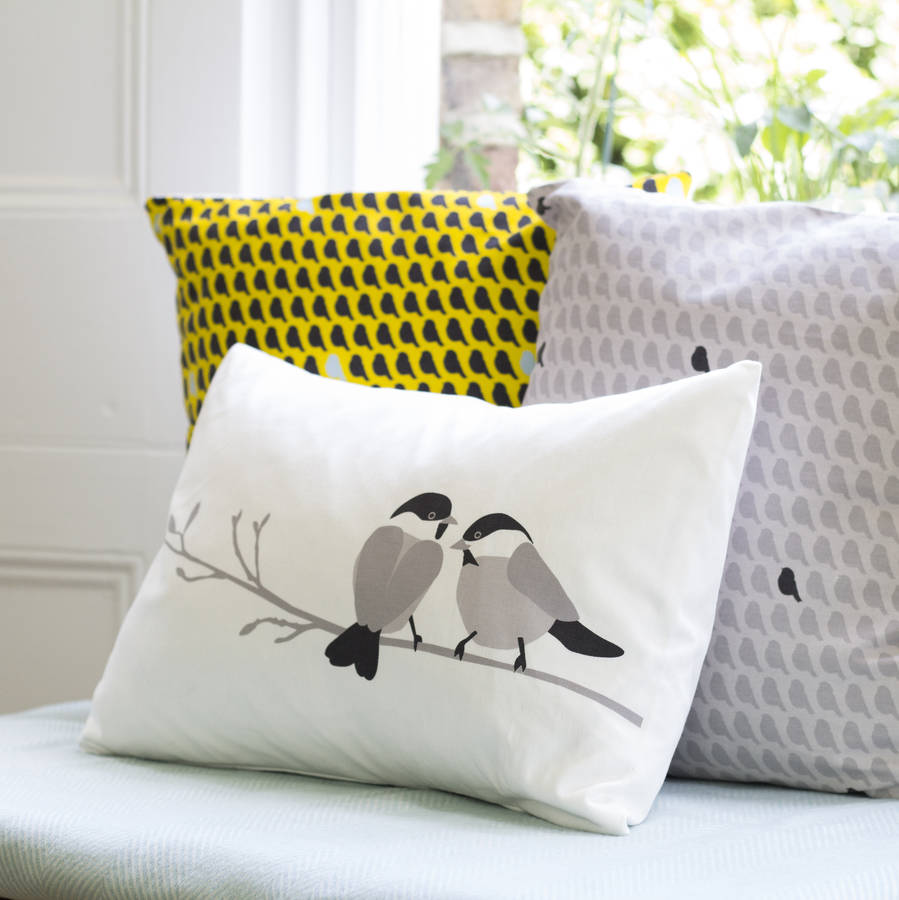 Cushions by Lorna Syson
Refresh Often
Trends and styles change often, so keep your cushions updated to stay current and prevent the room looking dated.
Cushions by Sian Elin
Lastly, go with what you love and will make you smile upon entering the room.
Shop a variety of cushions online at
Yellow Front Door